BY APPOINTMENT ONLY

We are committed to providing you:

EXPEDITED CPA TAX SERVICES

Accountant | CPA Expertise

Confidential Tax Consultation

Alternative Tax Scenarios

Estimated Tax Compliance

FREE CONSULTATION
Tax Preparation Services for Small Businesses and Individuals - CPA Serving East Bay
With over 15 years of experience in preparing taxes, we aid our tax clients in maximizing their profits and minimizing their taxes. We are tax experts in tax planning, income tax return preparation, bookkeeping, business planning and registration, IRS deficiency notice resolution, and resolving a myriad of tax problems. Below are just a few examples of the types of tax challenges our clients have:

1. We have not filed for prior years? If you are late in filing your taxes, our tax experts can help you file your late tax returns (i.e., prior year income tax returns) to mitigate the risk of having the IRS levy your bank account, assets, or garnish your wages.

2. We are working as contractors and received a 1099-Misc and do not know what is deductible in our line of business? If you are working as a subcontractor, independent consultant, or registered a LLC and have questions on whether a specific expense is deductible as a business expense, then call us for a free consultation.

3. We have real estate investment properties and do not know (a) how to track our expenses; (b) what expenses are deductible; or (c) how this activity impacts on the returns of tax? If you have investment properties and need support in tracking your rental income, mortgage and real estate taxes, and other rental property expense that result in tax deductions, then we can help. Whatever your questions, we can aid you to resolve your needs in managing your investment properties.

4. We have investment interest in stocks, bonds, interest, dividends, percentage of ownership in a small business, and a trust for our kids and do not know the implications on our tax return? If you have these type of transactions, then we can aid you in analyzing the impact it will have on your personal tax refund.

5. We use an online tax software and that works for our simple tax return but we have a question on a specific deduction? If you have a specific question, then call us as we recognize that preparing your own tax return online may be more complicated than what you had expected. For the same fee as you would pay to do it yourself, you may want to reconsider your decision and have a professional prepare it for you - and keep in mind that you can deduct the tax preparation fee.
6. I received a foreign inheritance. Do I need to report this? Generally, foreign inheritance may be subject to Foreign Bank Asset Reporting (FBAR) regulations. As such, call us to schedule a free analysis as the penalties for a delinquent FBAR reporting is severe.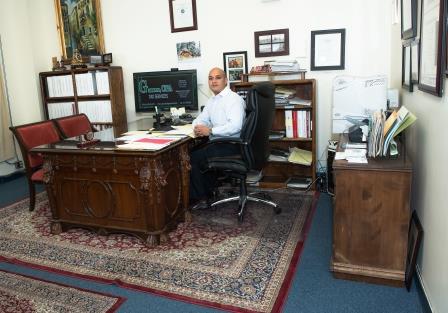 Compliance with the Streamlined Filing Compliance Procedures
We help taxpayers apply for the streamlined filing process. On September 1, 2012, the IRS implemented new streamlined filing compliance procedures that were available only to non-resident U.S. taxpayers who failed to file required U.S. income tax returns. Taxpayer submissions were subject to different degrees of review based on the amount of tax due and the taxpayer's response to a risk questionnaire.
On June 18, 2014, the IRS announced the expansion of these procedures. The expanded procedures are available to a wider population of U.S. taxpayers living outside the country and, for the first time, certain U.S. taxpayers residing in the United States; reference IR-2014-73. For eligible U.S. taxpayers residing outside the United States, all penalties will be waived. For eligible U.S. taxpayers residing in the United States, the only penalty will be a miscellaneous offshore penalty equal to five percent of the foreign financial assets that gave rise to the tax compliance issue. For more information on the streamlined filing compliance procedures, contact us to schedule a free consultation.
Compliance with Delinquent FBAR Submission Procedures
We help taxpayers comply with filing delinquent FBAR. Taxpayers who have not filed a required FBAR and are not under a civil examination or a criminal investigation by the IRS, and have not already been contacted by the IRS about a delinquent FBAR, should contact us to schedule a free consultation to assess whether an FBAR should be filed.
The IRS will not impose a penalty for the failure to file the delinquent FBARs if income from the foreign financial accounts reported on the delinquent FBARs is properly reported and taxes are paid on your U.S. tax return, and you have not previously been contacted regarding an income tax examination or a request for delinquent returns for the years for which the delinquent FBARs are submitted.